National Steel Car is the leading tank and freight car manufacturer in North America. The company, located in Hamilton, Ontario is the industries leader in new railroad car innovation. National Steel Car is railroad and manufacturing company certified – ISO 9001:2008, a distinction held for more than 18 years through many challenging rounds of re-certification.
The President, Chairman and Chief Executive Officer (CEO) of National Steel Car is Gregory James Aziz. He began his career in the fresh food distribution business and spent several years in the investment banking industry before taking on the railroad car industry. In 1994, Greg Aziz was the organizing force behind the purchase of National Steel Car from Dofasco. The overall goal was to turn a successful company into the leading freight car manufacturer in North America.
The strength of National Steel Car is their investment in the employee team and team building that puts the right people in the right place, and their engineering capabilities. Within six years, the company went from manufacturing 3,500 cars per year to 12,000. The increase in manufacturing also meant an increase in employees. The manufacturing team grew from 600 to 3,000 employees in that same time frame.
The success can be attributed to the leadership of Gregory J. Aziz. He is a product of London, Ontario and his educational background includes earning a degree at Ridley College and then a degree in Economics at the University of Western Ontario. After college, in 1971, Greg Aziz joined the family wholesale food business. The company grew dramatically and became one of the worldwide importers of fresh foods from South America, Central America and Europe, as well as Canada and the United States.
Aziz and his wife give back to their community by being one of several sponsors of the Royal Agricultural Winter Fair. It is one of Canada's most prominent agricultural fair, attracting thousands every year. It is important for them to pay it forward and help others build a better life for themselves and their families.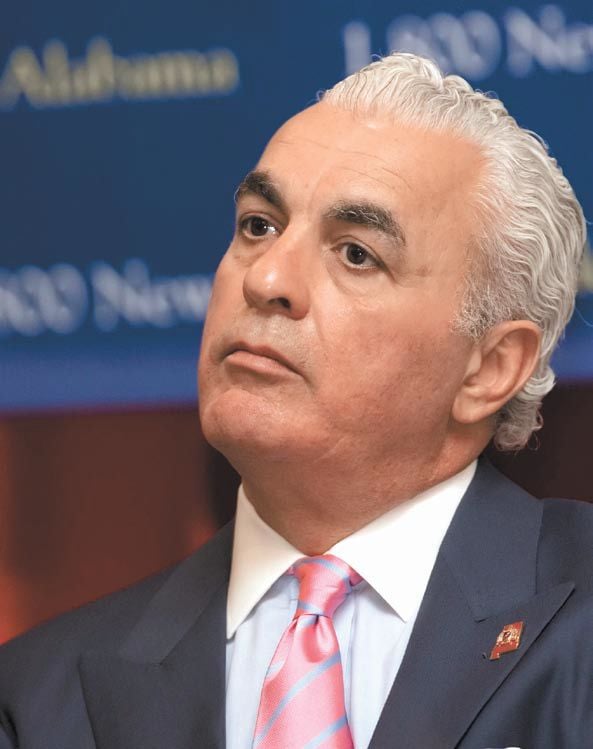 Through his leadership and inspired managing methods, National Steel Car is committed to the Hamilton community. They are supportive of the neighborhoods and community that supports the company. They support local charities and community groups such as the United Way, the Hamilton Opera and Theatre Aquarius, as well as the Salvation Army. Employees participate in the company's food drives to benefit local food banks.